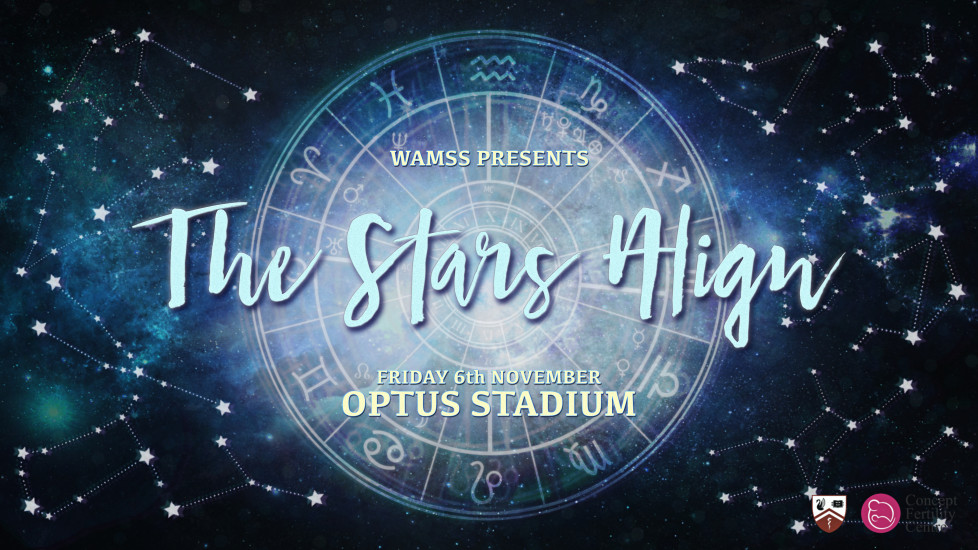 Following the meteor shower of 2020, the stars have aligned in our galaxy for us to celebrate the annual WAMSS Gala Ball. We invite you to join us for an interstellar evening overlooking the panoramic views of the Perth skyline from Optus Stadium. This celestial evening is our chance to celebrate the achievements of medical students in (making it through) 2020 in the company of our friends, fellow colleagues and faculty members. It will involve a formal three-course meal with a 5-hour drinks package. Let us entertain you with speeches and year group videos before dancing the night away with our DJ under the starry night sky.
Will you wander eternally lost in our cosmic galaxy or collide with a star-crossed lover to uncover new horizons? No matter how your stars align, we hope that you will travel through space and time with us for what will be a night to remember.
Date: Friday 6th November
Time: 6.30pm - Midnight
Venue: River View Rooms, Optus Stadium
Tickets will be available from Sunday 13th September.
WAMSS member ticket: $140.00 + booking fee
Non-member ticket: $150.00 + booking fee
Alcohol-free ticket: $125.00 + booking fee
Table submissions (10 guests per table) will be open shortly.
18+ event, ID and tickets required. WAMSS encourages responsible drinking.
Event Dates