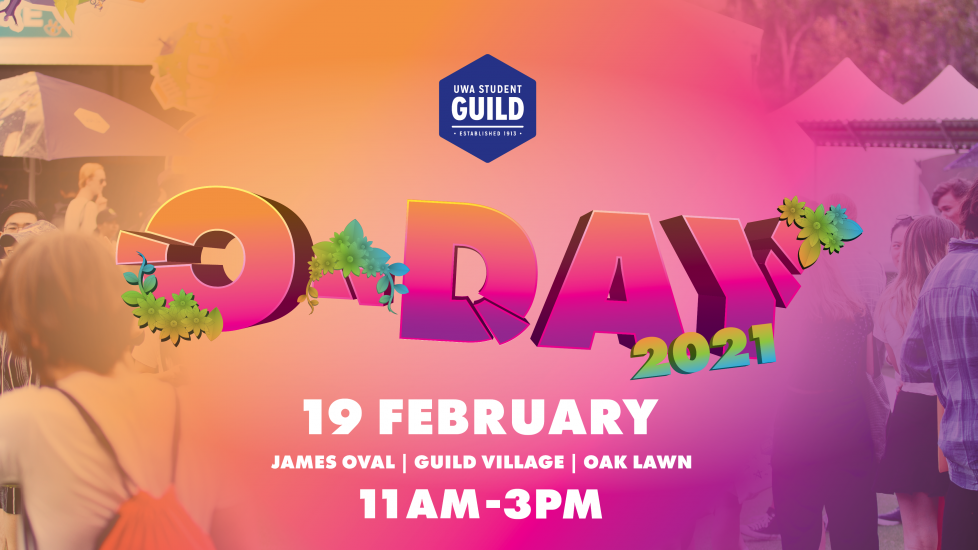 O-Day is back for 2021!
It's the biggest student event of the year!
160+ Clubs and Societies.
200+ stalls.
Food and Entertainment.
O-Day 2021 will see the picturesque University of Western Australia campus transformed into a thriving
hub of activity. Commencing and returning students for 2021 will descend on James Oval and Guild Village, making this event the perfect opportunity to gain new members for your Club!
COVID-19
Physical Distancing:
- Walkways have been significantly increased in size.
- Four COVID Safety Marshals will be managing congested areas at North, East, South and West sections.
- Safe WA QR codes and manual registers will be available throughout the event. Volunteers enouraging mandatory sign in.
- Individual stalls to monitor and manage own congestion and social distancing.
Hygiene:
- Four main entrance sanitisation stations will be available.
- Sanitiser will be kept stocked at all times.
- All stallholders will be told to provide own sanitiser at individual stalls.
- Two cleaners employed for duration of event to regularly clean bathrooms.
Event Dates