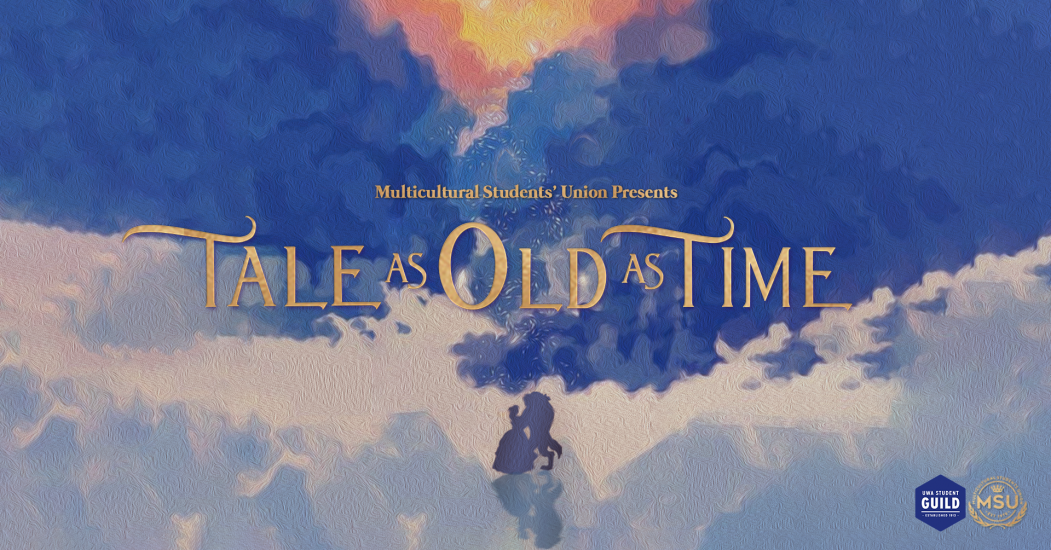 "𝑀𝑎 𝑐ℎ𝑒̀𝑟𝑒 𝑚𝑎𝑑𝑒𝑚𝑜𝑖𝑠𝑒𝑙𝑙𝑒 (𝑎𝑛𝑑 𝑚𝑜𝑛𝑠𝑖𝑒𝑢𝑟). 𝐼𝑡 𝑖𝑠 𝑤𝑖𝑡ℎ 𝑑𝑒𝑒𝑝𝑒𝑠𝑡 𝑝𝑟𝑖𝑑𝑒 𝑎𝑛𝑑 𝑔𝑟𝑒𝑎𝑡𝑒𝑠𝑡 𝑝𝑙𝑒𝑎𝑠𝑢𝑟𝑒 𝑡ℎ𝑎𝑡 𝑤𝑒 𝑤𝑒𝑙𝑐𝑜𝑚𝑒 𝑦𝑜𝑢 𝑡𝑜𝑛𝑖𝑔ℎ𝑡. 𝐴𝑛𝑑 𝑛𝑜𝑤, 𝑤𝑒 𝑖𝑛𝑣𝑖𝑡𝑒 𝑦𝑜𝑢 𝑡𝑜 𝑟𝑒𝑙𝑎𝑥, 𝑙𝑒𝑡 𝑢𝑠 𝑝𝑢𝑙𝑙 𝑢𝑝 𝑎 𝑐ℎ𝑎𝑖𝑟, 𝑎𝑠 𝑡ℎ𝑒 𝑑𝑖𝑛𝑖𝑛𝑔 𝑟𝑜𝑜𝑚 𝑝𝑟𝑜𝑢𝑑𝑙𝑦 𝑝𝑟𝑒𝑠𝑒𝑛𝑡𝑠… 𝑦𝑜𝑢𝑟 𝑑𝑖𝑛𝑛𝑒𝑟." — 𝐿𝑢𝑚𝑖𝑒𝑟𝑒
Be our guest at our most highly anticipated event of the year, MSU's annual ball. Indulge in an enchanting night of everlasting allure and beauty that will captivate you for evermore. 🌠
Therefore, with our greatest pleasure and delight, MSU cordially invites you to join us at 🥀 𝑻𝒂𝒍𝒆 𝒂𝒔 𝑶𝒍𝒅 𝒂𝒔 𝑻𝒊𝒎𝒆 🥀 , and absorb the magic and extravagant of 𝐶𝑟𝑜𝑤𝑛'𝑠 𝐺𝑟𝑎𝑛𝑑 𝐵𝑎𝑙𝑙𝑟𝑜𝑜𝑚. 🏰✨
✧༝┉┉┉┉┉┉┉┉˚*❋ ❋ ❋*˚┉┉┉┉┉┉┉┉༝✧
🌹 TICKETS:
Tickets will be sold TUESDAY 27TH JULY @12PM (via our Google Forms - a separate post with more info will be posted soon, along with a q&a )
Prices per person:
✧ LIMITED early birds: $120
✧ First Release: $140
✧ Second Release: $150
✧ Final Release: $160
Tickets are to be bought as a TABLE ONLY (GROUP OF 10), therefore only one person needs to fill in the form on behalf of the table. The Google Form link will be released at exactly 12PM. You will need to fill out the details of all members seated at your table (table member thread - posted soon!!)
The ticket price that you will secure will be dependent on the timestamps of the Google Sheets submission. You will be contacted shortly if your submission was successful.
This form is merely a reservation and full payments are to be made on the same day IN PERSON on Tuesday @ UWA Oak Lawn 3-5pm (this is to avoid scammers).
Payments that are not made on time will be reissued to the subsequent form submissions.
**NOTE: Any ticket changes are to be made ONLY THROUGH MSU FACEBOOK PAGE, and there will be a limit on the number of changes that can be made.
✧༝┉┉┉┉┉┉┉┉˚*❋ ❋ ❋*˚┉┉┉┉┉┉┉┉༝✧
🌹 DETAILS:
🍴 Dinner & Dessert Buffet
🍾 Drinks included in ticket price (wine, champagne, beer)
🎻 Live entertainment by our very own committee
and MORE!
🌹 NON-STOP MUSIC & TUNES from:
🎧 Vitamin V
🎧 BODIE.
🌹 MAGICAL MOMENTS CAPTURED by:
📸 T.Le Photography
📸 ByTristen
🎞 Photobooth by T.Le Photography
🎥 Off The Court
🌹 DRESS CODE:
👔 Formal evening gowns and suits.
🌹 COMPETITIONS & GIVEAWAYS:
We also have special competitions + giveaways to be announced very soon, so follow our social medias to keep an eye out & for your chance to score one of the following:
✧ GUARANTEED FIRST RELEASE TABLE
✧ SUIT / DRESS HIRE
✧ CROWN ROOM FOR THE NIGHT
✧ & MORE!!
🔞18+ ONLY EVENT. Please bring PRIMARY photo identification on the night (driver's license, passport, or proof of age card). PLEASE DRINK RESPONSIBLY, disruptive intoxicated guests will be escorted out. Please do not drink and drive.
For any enquiries/info & GIVEAWAYS follow our socials:
👍🏻 Like our Facebook Page www.facebook.com/itsmsuofficial
📲 Follows our Instagram @itsmsuofficial
✅ Click GOING/INTERESTED
Good luck and see you all very soon ❤️
Event Dates