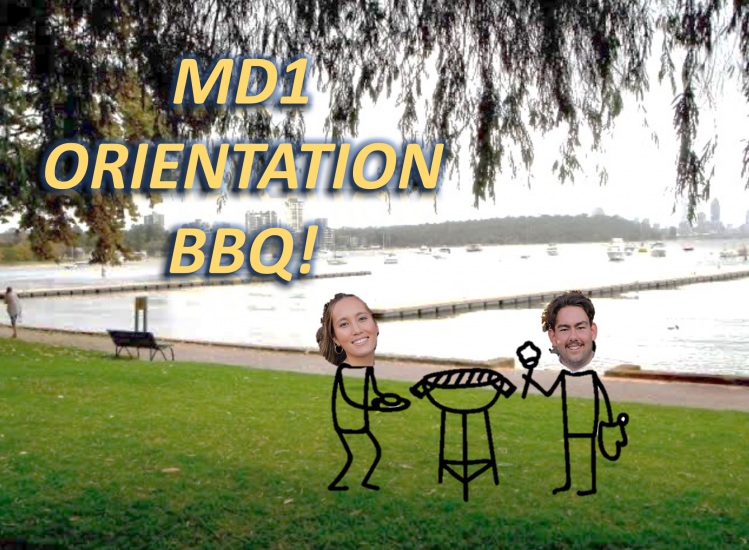 Welcome to MD1! To celebrate the beginning of an amazing year and the end of Orientation week, we would love you to join us at Matilda Bay Foreshore at 1.30pm for a sausage sizzle BBQ (meat and vegetarian of course) and some fun team games. This is a great opportunity for you to all start to get to know each other and will be the first of many fun WAMSS events run throughout the year for you to attend. Masks will be compulsory for attendance.
We hope to see you there!
Guests who arrive with alcohol:
The event team consisting of WAMSS volunteers will be monitoring for any BYO alcohol throughout the event. The event team will be serving the food and drink provided in addition to talking and mingling with first years whilst circulating the venue. In this way, any BYO alcohol can be easily spotted and confiscated by the event staff. Both of the event organisers and several other volunteers have RSA certificates and are confident in dealing with any alcohol-related incidents.
Guests who arrive intoxicated:
Intoxicated guests will not be allowed to attend the BBQ and members of the event team will inform these guests that they are required to leave. 'Intoxication' will be at the discretion of the management team and in accordance with RSA standards. It is highly unlikely that students will be intoxicated as they will be attending orientation activities throughout the day before the BBQ from 9:00 am - 1pm
Event Dates