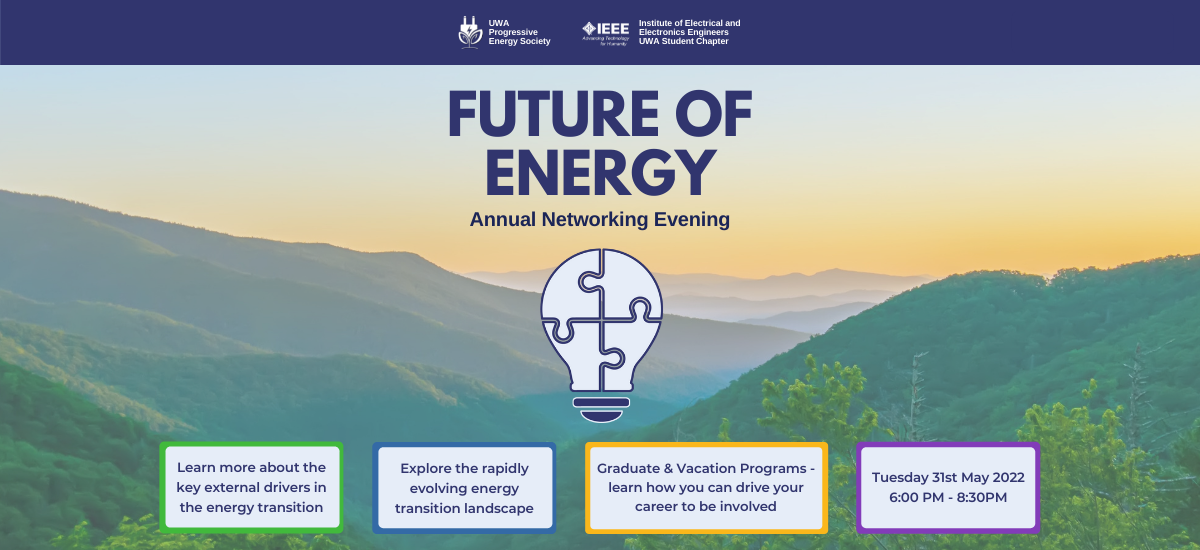 Join us for our Future of Energy Networking Evening!
The Future of Energy will allow you to explore the rapidly evolving energy transition landscape that students from all backgrounds can migrate into. You learn more about key external drivers, how companies are gearing up for the energy transition and how you can drive your career to get involved.
The evening will feature high-profile industry speakers from leading companies in New Energy, Engineering, Business Consultaning and Law. Speakers will share perspectvies on a variety of career disciplines and how they each play their part in the shift to more sustainable and economic energy solutions. Speakers will also share their insights on graduate and vacation programs in these areas.  
There will be opportunities to network over food and drinks with industry representatives spanning new energy, renewables. business consulting and law where you can learn more about potential vacation and graduate roles in these areas.
When: Tuesday, 31st May 2022
Time: 6PM - 8PM
Location: Ross Lecture Theatre
- Food, alcoholic and non-alcoholic beverages are provided 
- 18+ event (entry not be permitted without ID)
- Business casual dress code
Event Dates
Event Details
UWA Ross Lecture Theatre (Physics Building)