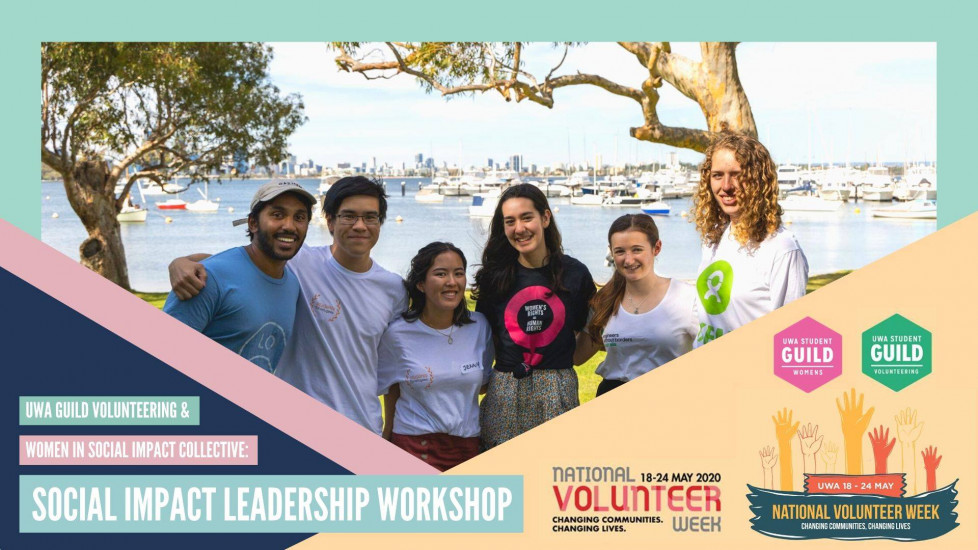 What makes a leader in social impact? How can we build sustainable change at a grassroots level? Why is compassion fatigue so rarely discussed in our everyday lives, and how do we overcome it?

As part of National Volunteer Week, UWA Guild Volunteering, UWA Student Guild Women's Department & UWA Women in Social Impact Collective are collaborating to bring to you an exciting interactive workshop on leadership in the social impact sphere.

This online workshop aims to equip you with the tools to keep on turning compassion into action and to change your corner of the world. Tailored to students, upskilling topics will include:

- Leadership in a world of social gaps & margins: using your platform & creating change
- Empowering others & the power of grassroots movements
- Negotiating compassion fatigue, resistance and tribulation: the role of self-compassion, introspection and reflection

This event will be hosted on Zoom (link posted closer to the date) and facilitated by Jenny Chang, Chair of UWA Guild Volunteering, Women In Social Impact Collective Convenor, President of Students for Refugees & former TEDx speaker.
Event Dates