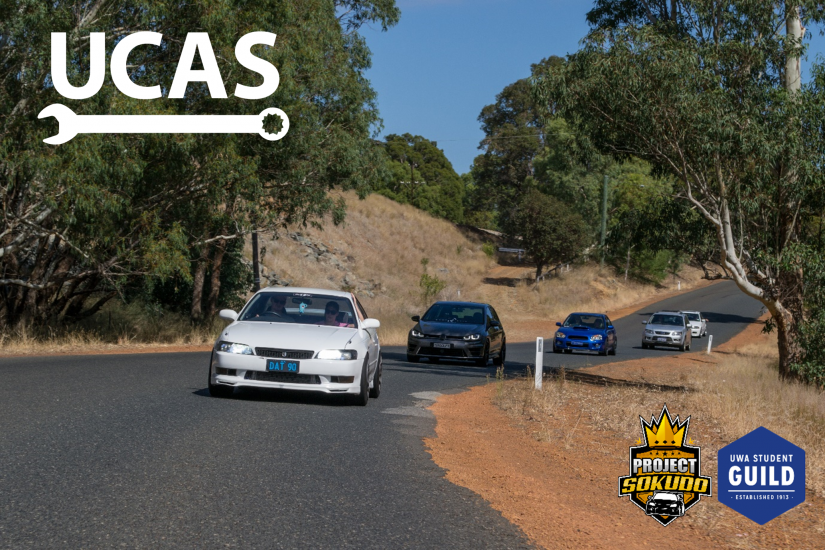 Hi everyone!
Now that summer is truly here it is time for another hills run. This time we will be heading into the heart of the hills all the way through to Mundaring Weir. We are meeting on Sunday 30th at 9am at Joey's Swan Valley Diner and will quickly head off on the cruise.
This is going to be a longer run to give everyone a chance to take in the beautiful scenery and enjoy the lovely winding roads. Make sure your car is in tip top shape to bring it out to this run because it's ought to be a good one, so don't miss out! Everyone is welcome to join in so if you don't have a ride don't stress, there are always members with spare seats who would love the company :)
For new students looking to join:Membership costs $5 with a Guild sticker ($7 for non-Guild members)'UCAS' decals are available in 10cm and 15cm sizes, $5 each'UCAS' membership tags are $7 each'UCAS' T-shirts are $35 each
Rules:Dangerous behavior at any event will result in an immediate ban from the club and details may even be submitted to the police.No hooning, excessive noise, burnouts, or tire chirps.Please always keep ADEQUATE stopping distance and drive appropriately for road conditions.We do not encourage speeding. All UCAS events are run within road speed limits.All drivers must carry a valid driver's license when in control of a motor vehicle.
Event Dates