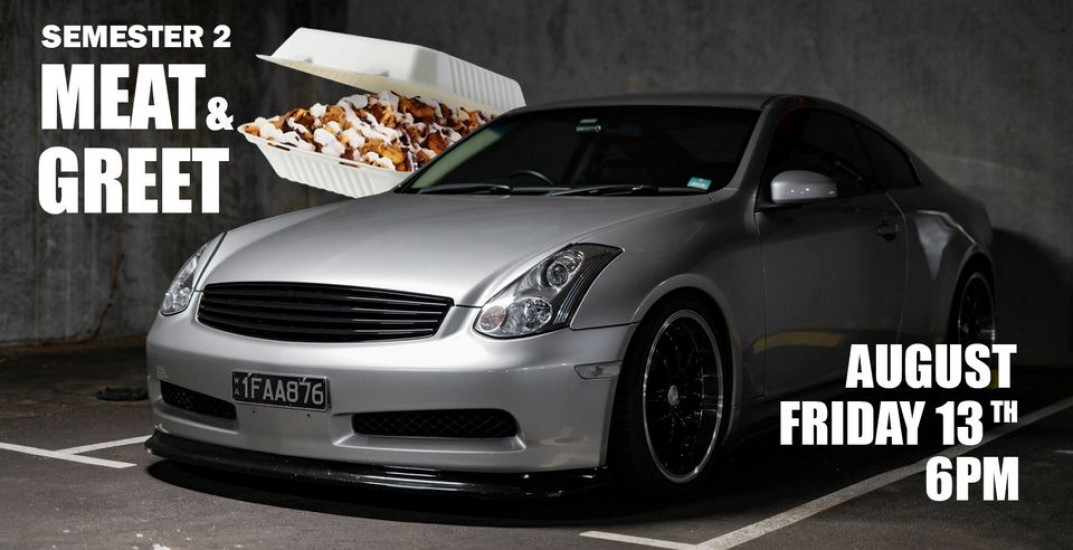 Join us for our Semester 2 Meat and Greet! The meet will be at the UWA Business School Carpark at 6:00pm with plenty of time to hang out, chat and take some photos. There will be a short cruise afterwards, finishing up at a well-known Kebab Shop.
Meet and greets are some of our biggest events every year and provide a great opportunity for new and old members to come down, show off their cars, and get to know some of the regulars.
Don't have a car? No stress because this meet is still for you! The meet by itself is a great opportunity to socialise and if you want to come on the cruise many people often have free seats and will gladly offer them up if you ask.
For new students looking to join: - Membership costs $5 with a guild sticker ($7 non-guild) -'UCAS' Decals are available in 10cm and 15cm sizes, $5 each 'UCAS' Membership tags are $7 each -'UCAS' T-shirts are $35 each
Rules: - Any dangerous behaviour at any event will followed by an immediate ban from the club and details submitted to the police. - No hooning, excessive noise, burnouts or chirps. - Please keep and adequate stopping distance at all cruises and drive appropriately for the road conditions. - We do not encourage speeding. All cruises are run within set road speed limits. - All drivers must carry a valid driver's licence when in control of a motor vehicle.
Event Dates