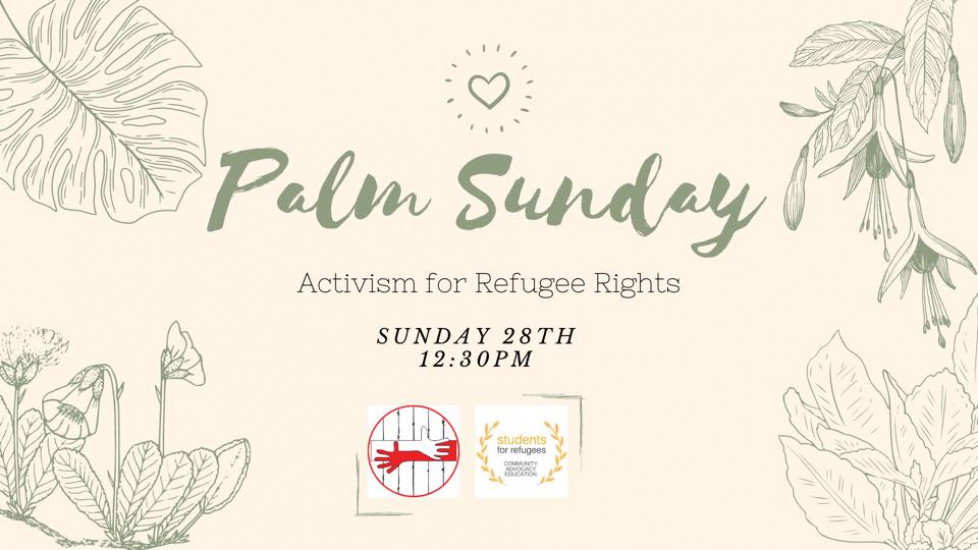 Are you passionate about the issue of refugees & asylum seekers RIGHTS TO HEALTH? Feel strongly against their treatment in DETENTION CENTRES?Then come join Crossing Borders + Students for Refugees for our Perth hub Palm Sunday Rally event! This is a NATIONAL EVENT which runs simultaneously on the 28th across various Australian cities + universities, in collaboration with AMSA Crossing Borders.

Perth details are as follows:
Date : 28.03.21
Time : 12-30 - 3pm
Location : Hackett Cafe
Call to Action:
DETENTION HARMS HEALTH!

This Palm Sunday We're Marching to give Refugees a Fair GoEvent Aim:
raise awareness & advocate for refugees + asylum seekers
Especially regarding impact of detention centres on healthActivities:
Banner-making
Letters to politicians
Food drive
Petition signing
with livestream of the in-person Palm Sunday Rally in Perth by Uniting Church Western AustraliaFeel free to come along, fight for a just cause, & to network with like-minded passionate students. We're all excited to see you there!
Event Dates