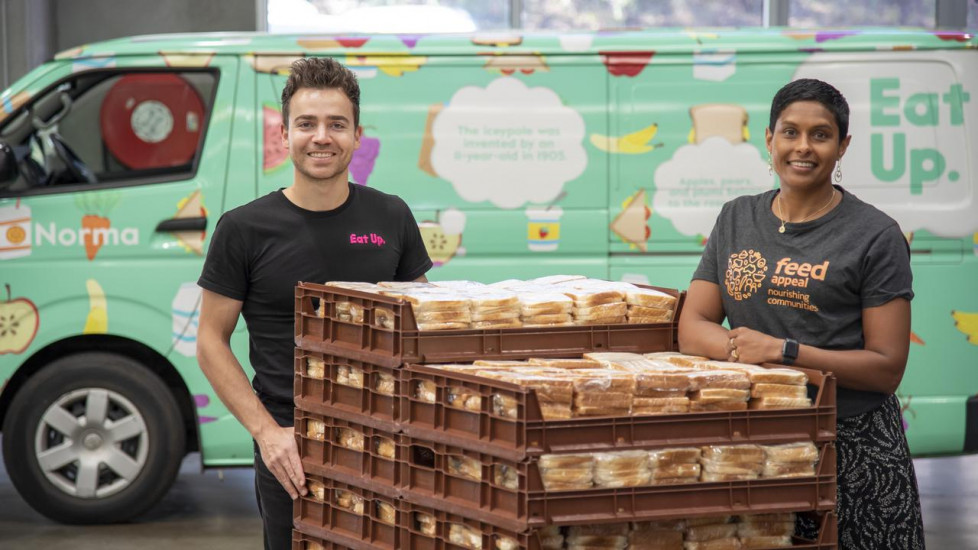 Join our special sandwich-making party and prepare some tasty food for school kids in need around Perth! This session is a collaboration between Guild Volunteering, Post Grad Student Association & Eat Up.
Eat Up is Australia's only organisation providing free school lunches on a national scale. To date, we have provided over 1.5 million lunches to the 1 in 3 students who need our support. Your help will have a big impact! Our school volunteer program provides a hands on and meaningful opportunity to help others in need, while also raising awareness about food insecurity and developing fundraising skills. Eat Up delivers your made sandwiches fresh to schools, along with healthy snacks. Schools then freeze the sandwiches and toast them up daily when they're needed.
Sessions are fast, loads of fun and high impact. In 60 minutes, the vollies will make over 1,000 sandwiches that will be delivered to hungry kids.The session starts with an overview of Eat Up and our cause, and then moves in to sandwich making, packing, and cleaning up (it is expected that participants assist with clean up)
ABOUT THIS SESSION:
Where: Guild Village, the room next to the pharmacy
Date: 11th October
Time: Please arrive at 1:50pm to allow for signing in and a briefing. The session will run from 2:00 - 3:00 with a short pack down at the end.
Wear: Comfortable clothing with flat, enclosed shoes.
If you have any questions about the activity, please contact UWA Guild Volunteering at [email protected]
Event Dates