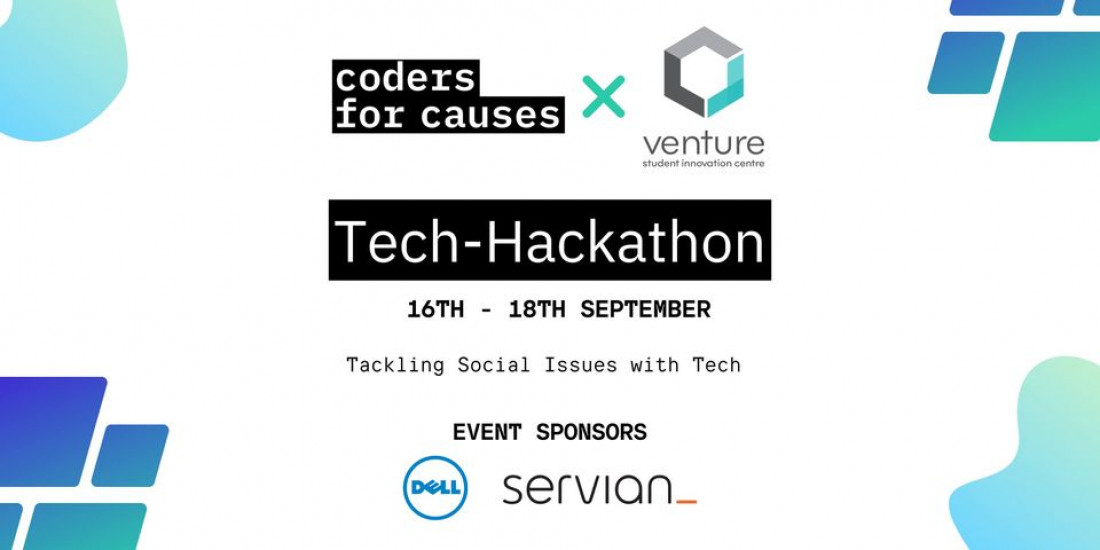 Calling all UWA Students! You are invited to participate in the inaugural Coders for Causes x Venture Hackathon.In this competition you will be tasked with tackling a social impact problem. After a brief kick-off session, you will have 48 hours to develop a slide deck outlining how you would design a start-up or initiative that can contribute to solving your chosen challenge.But wait! Our Hackathon has a unique twist not seen before. Teams have the opportunity to be partnered with students from different disciplines and areas of expertise to better facilitate the ideation process.Teams will also have the opportunity to touch base with professional mentors throughout the 48 hours to guide you through the creative process.A $1000 prize and entry into the Venture Incubator for Student Entrepreneurs is up for grabs!
Timeline & Details:
• Kickstart Networking Session - 6.00pm Friday, September 16
• 48 Hour Hackathon - 8.00pm Friday, September 16 - 8.00pm Sunday, September 18
• Pitch Night - 6.00pm Tuesday, September 20Register now! - You can choose to sign up as a team or as an individual and we will team you up with others on the night.
Register here: https://forms.gle/e2R9UjWGtTLTH69f6
Please reach out to [email protected] with any questions.
Event Dates